I've never been one to get in the garden and get my hands mucky. Far from it. I can't recall planting anything in my life (apart from those cool cress heads we made at school!). So, when I was recently given the opportunity to spend some time on a farm in the beautiful Northern Irish countryside, I jumped at the chance. It was a new experience for me and hopefully a chance to learn something.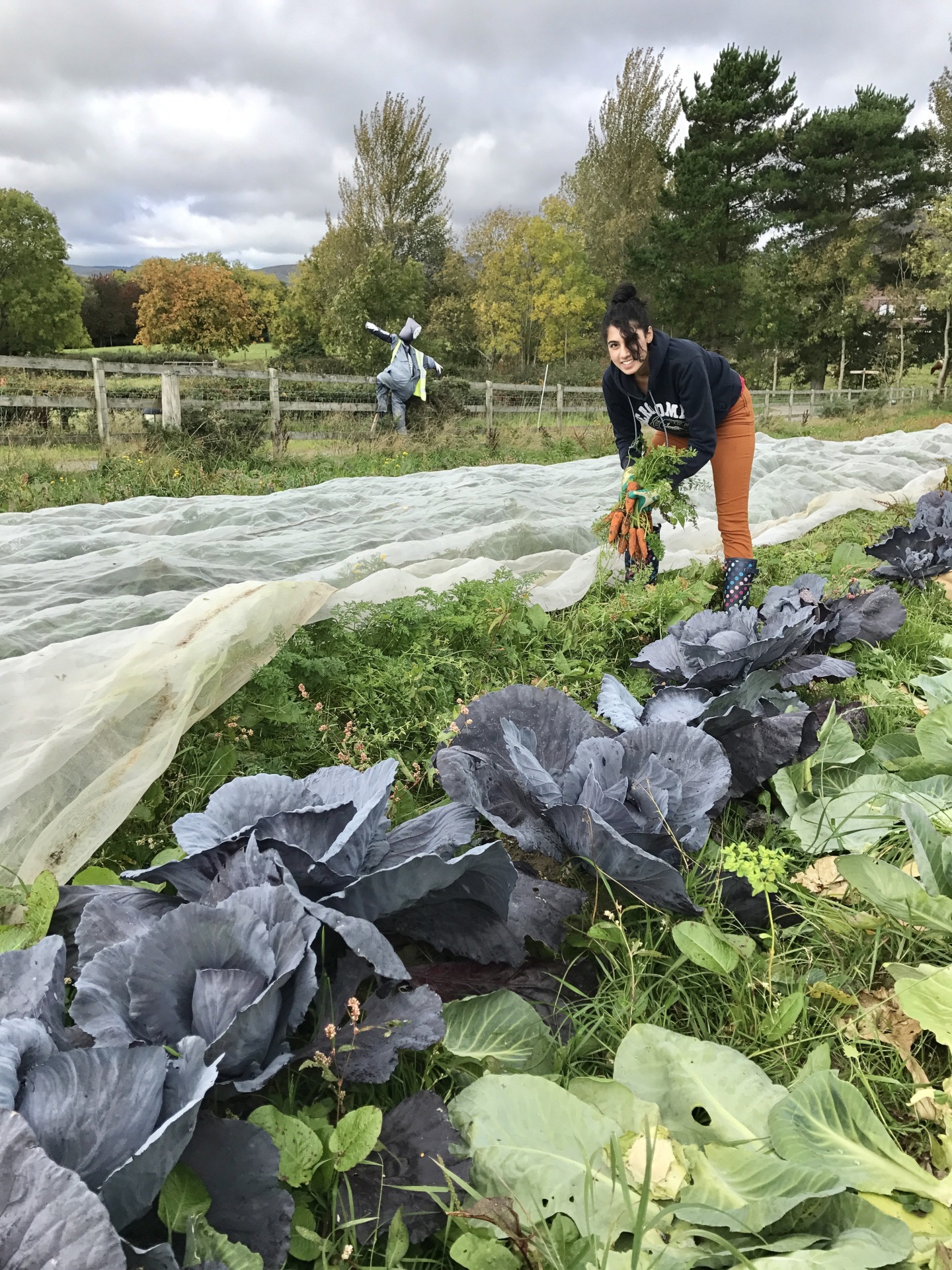 The harvest season was upon us, so lucky for me I was there in time to help with the vegetable harvest. Any veg I picked I could take home. I've never picked my veg out of the ground before, I felt like I was in some kind of parallel universe, instead of going up and down the fruit and vegetable aisles in the supermarket I was going up and down different fields with my wellies on!
We picked a few humongous swedes, beetroot, carrots, kale, potatoes, tomatoes and apples. We came home with our huge hoard (I must add here that it was a huge, huge hoard! All I have been eating is that veg and we still have so much left – if anyone has any swede recipes please share them).
The experience made me appreciate the basic things in life, the beauty of a naturally grown organic carrot for example. It's something I'd never thought about before. Working outdoors, another thing I'd never done before was a refreshing change, I felt energised. There was a lot of manual work involved, and at the end of each night I felt like I deserved to sleep well.
My biggest take away from the experience was the importance of a healthy lifestyle and to eat organic, natural foods. Knowing that I was putting healthy things into my body made me feel good about myself. I'm not saying we should all go and live on a farm (I'd never survive!), but I'm going to try and make small changes and introduce more organic fruit and veg into my diet. I want to banish those days when I'd proudly tell people 'I don't do a 5 a day, it's more like a 1 a week!" I've been taking myself for granted for far too long now and I'm sure many of you have too. Let's try to make small changes to create healthier and happier versions of ourselves.